Best Lashes For Upturned Eyes
If you have upturned eyes, you basically have nature's fox eyes. It's a sultry and alluring look that can only be enhanced by false lashes. If you're looking for some advice and inspiration, you've come to the right place!
To start, this post will help you identify whether you even have upturned eyes in the first place. Then, it'll provide the key tips you need to keep in mind when choosing false lashes for upturned eyes. Then there's the fun part—our favorite DIY extensions and strip lashes for your eye shape, so you can start rocking falsies right away. 
Table of Contents dynamic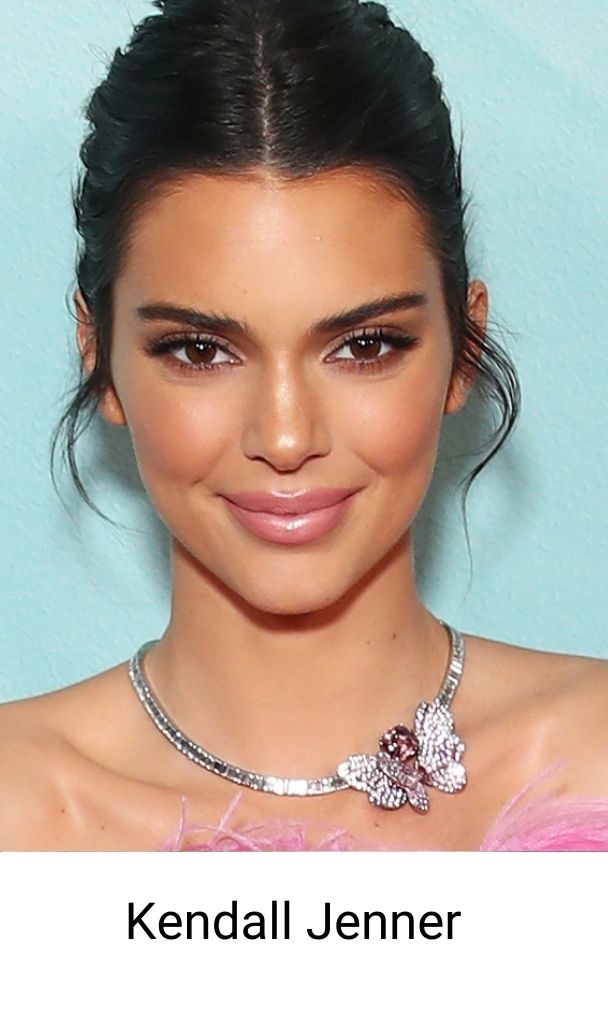 What Are Upturned Eyes?
Upturned eyes are naturally angled slightly upwards. The outer corner of the eye sits above the inner corner. You can use a ruler or long makeup brush to check how your inner and outer corners align.
Nowadays, many women use makeup to create the illusion that they have upturned eyes. You were lucky enough to be naturally blessed with them. 

Lashes For Upturned Eyes
We've selected the best lashes for upturned eyes, but first, here are some tips that'll help you choose all by yourself. 

• With strip lashes, always look for a thin and extra-flexible band. This will allow you to manipulate the lashes and ensure they fit along your angled lash line.
• For a modern look, choose lashes with a gradual flare to enhance your eye shape. 
• On the other hand, if you want to create the illusion that your eyes are a little more oval, keep things uniform or longer at the center to balance your eyes.  
DIY Extensions
If you don't want to go without long, lush lashes, DIY lash extensions are a treat. They come in clusters, so you can customize your look, and they stay put for 5-15 days depending on the glue you choose. Here are the best ways to style DIY extensions when you have upturned eyes.   
Originals
To start things off, the Lilac St. Originals offer a subtle look that enhances upturned eyes without looking like false lashes. These clusters have the perfect balance of wispiness and voluminous criss-cross. That's why they'll flatter just about anyone.
To style them in a way that's flattering but not extreme, create an incredibly gradual flare. Use short 8 mm lashes in the inner corner, three 10 mm clusters over the center, and a 12 mm cluster to enhance the outer corner just a touch further. 
`
Volume & Originals
This is a balanced yet dramatic look that flatters upturned eyes easily. It's all about the Lilac St. Volume lashes, which have a more uniform design. They're dense and long, for a glamorous look. In this lash map, we styled them gradually with minimal flare. The inner corner features the natural-looking Originals. Then, it gives way to two clusters of the 12 mm Volumes, followed by two long 14 mm clusters. This design elongates upturned eyes while still balancing them out with a touch of roundness. 

Hollywood
When you're in the mood to exaggerate your naturally upturned eyes, this is the lash style to try. The stars of the look are the voluminous Lilac St. Hollywood clusters, which have a spikiness that keeps them from ever looking heavy. They're ideal when you want to rock a showier style. It's all about length and flare with this lash map. To achieve this head-turning effect, the look starts with 12 mm Originals at the inner corner of the eye. The more natural cluster in the inner corner keeps the eye looking fresh and open. Then, two clusters of 12 mm Hollywoods enhance the center of the eye. Finally, the outer part of the lash line flares out with a 14 mm cluster followed by a dramatic 16 mm cluster.
False Eyelashes
From simply flattering to dramatically enhancing, these are the best strip lashes for upturned eyes.
Eylure Faux Glow
These Eylure lashes were designed in collaboration with influencer Jasmine Brown, who has memorably foxy upturned eyes. It's a style that neither downplays nor exaggerates upturned eyes. It simply flatters, with a fluffy, spiky design, and uniform (but dramatic) length from the center of the eye outwards. 

`
LoveSeen Axel
Choose these glamorous lashes from LoveSeen when you want to give your eyes a more rounded appearance. These lashes are lush and voluminous, with a blend of long strands and short, criss-crossing ones. They're longest at the center, which softens and gives a more open-eyed look to upturned eyes.  
Ardell Lash Contour 371
Finally, try these Ardell lashes if you want your upturned eyes to look even more sultry and feline. They feature a shorter and more subtle inner corner, and a not-so-gradual flare with an ultra-voluminous outer half.  
Final Thoughts
When you have upturned eyes, you can't make mistakes with your false lashes. You can feel confident in your look no matter what. So have fun! Enhance and exaggerate your upturned eyes when you want pure Instaglam. Balance it out with a uniform shape when you're in the mood for rounded softness. So which will it be today?
Maya Adivi
Makeup artist, Beauty Writer
Maya Adivi is a makeup artist and beauty writer originally from Toronto, Canada. She's passionate about all things makeup, skincare, and beauty. She takes a science-based approach to writing, ignoring the marketing buzz in favor of facts and results.