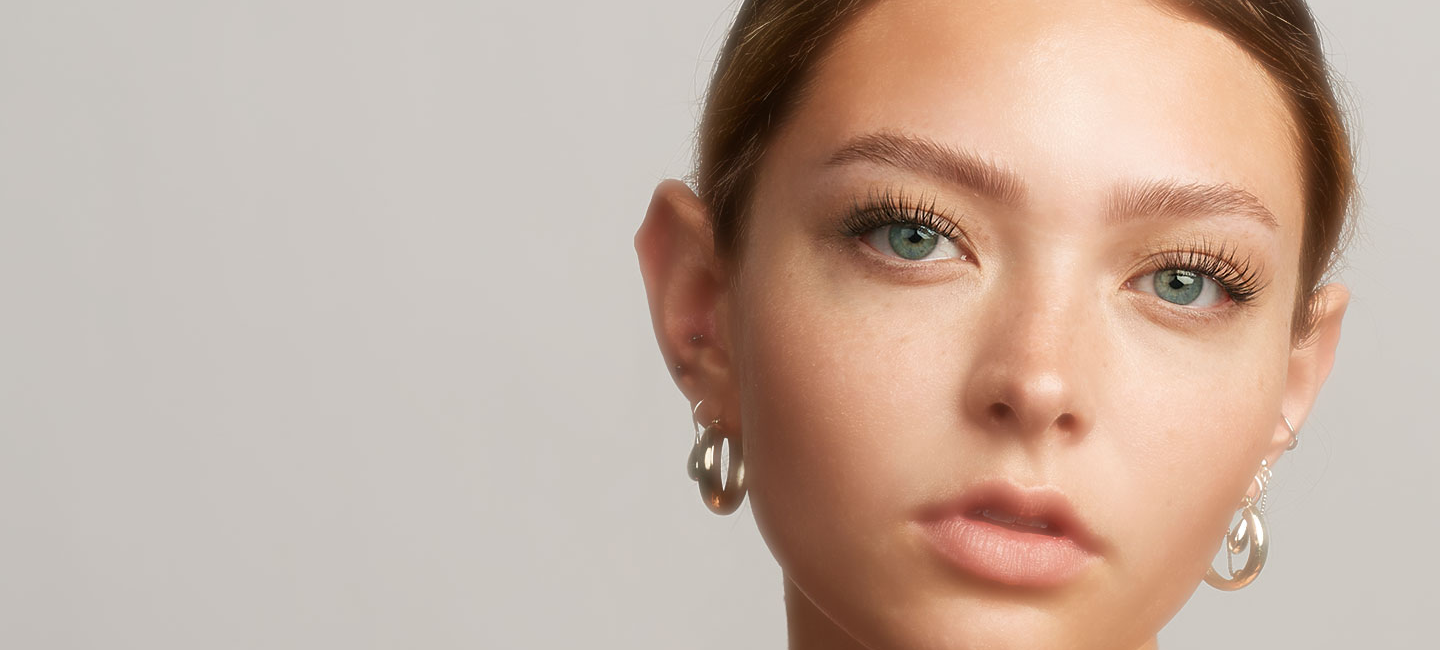 Wispy Lash Extensions: The Most Feathery Style 
Do you feel like lash extensions can look a little too uniform and synthetic? If so, it's possible you've just yet to experience the fluttery wonder of wispy lash extensions. 
Wispy lash extensions are a style with a lot of length variation, which creates a dynamic and interesting look. They can be very subtle and natural or amped up for a dramatic vibe. 
In this guide, we'll cover everything you need to know about this flattering lash style. 
SHOP NOW
What Are Wispy Lash Extensions?
Wispy lash extensions are extensions with a lot of length variance. Usually, there's a base length with "spikes" of longer lashes distributed throughout. This creates a very feathery look, as opposed to the "doll-like" look that extensions or falsies can have when the lash length is uniform. 

Wispy lashes are sometimes described as very dramatic, thanks to celebrities like Kim Kardashian who enjoy a darker and more voluminous take on the look. In reality, they're very versatile and can be applied in a more natural or subtle way. 

Types of Wispy Lash Styles
There are a few different techniques to create wispy lashes, so these are the main types you should know about.
Classic
Classic lashes are a simpler approach to lash extensions, where a single extension lash is attached to each natural lash. Wispy classic lashes are a more affordable and understated option, and the wispy technique helps make them appear a little more interesting.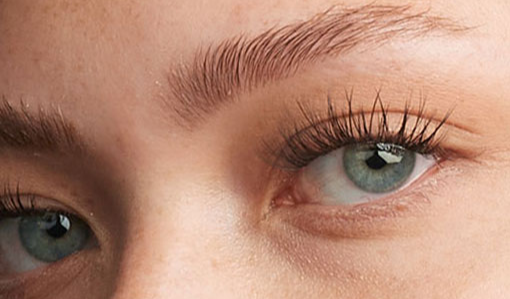 Volume
Volume wispy lashes are a more dramatic look where a cluster of very thin extension lashes is applied to each natural lash, leading to more volume and density. This is the most expensive style of wispy lashes, but it's also more dramatic. 

The longer extension clusters are usually kept packed a little more tightly together, and are often called a "spike" or "anime lashes." That said, this style can also be created with longer fanned-out clusters, for a fluffier look.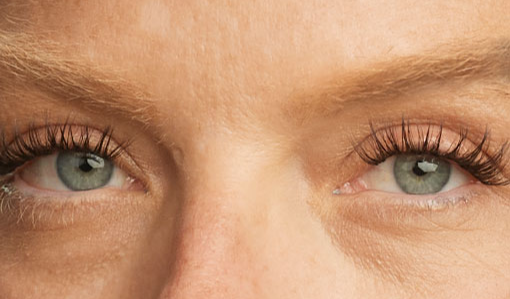 Hybrid 
Hybrid wispy lashes combine both volume clusters and classic individual extensions. They can be created to look spikier, with long, tightly packed clusters of lashes and shorter individual lashes, or they can be created to look softer and fluffier with a base of short clusters and longer individual lashes.  

DIY
DIY lashes can be applied by yourself at home. They're like a hybrid of extensions and falsies since they can stay put for up to 10 days! They come in easy-to-apply clusters that attach from below the lash line, for a look that blends into the natural lashes seamlessly. For a wispy style, look for DIY extensions that have a lot of length variation. 

DIY Wispy Lashes From Lilac St. 
Almost all Lilac St. lashes feature some length variation, to ensure all of our lashes have that charming fluffiness and natural look. The length marked on the box simply represents the longest bristles. 

If you'd like some help choosing the right DIY lashes for you, we think the following are all great options for different vibes: 
Why Choose Wispy Lash Extensions?
The greatest benefit of wispy lash extensions is that as long as they're not taken to the extreme, they look a lot more natural than other styles. 

Our natural lashes grow at different rates, and they shed and start to grow at different times. This means that it's natural for them to have length variation. Wispy lashes can mimic this natural lash pattern, for a more organic and dynamic look. 

Even extreme wispy lashes (which are often called spike lashes) still have an interesting texture that makes them feel more fluttery and fluffy. 
Eye Shapes for Wispy Lash Extensions
Wispy lashes are great for all eye shapes! That's because the wispy technique can be combined with other eyelash extension shapes, to create more of a cat eye, round eye, or anything else you might have in mind.

  If you're getting your wispy extensions applied professionally, make sure to also learn about the main lash extension styles and which eye shape they suit best, so you can communicate your desires to your lash stylist effectively.    
The Wispy Transformation Process 
What's the process to create wispy lash extensions? Whether professional or DIY, here's how the application process goes. 
Professional Wispy Lash Application
First, your stylist will prep your eyes by cleansing them and applying a pad under your eyes. 
Next, they'll apply the longer lashes, called spikes. Usually, 7 to 10 longer lashes are ideal per eye.
Finally, your stylist will apply the shorter base lashes along the lash line. If you're aiming for a specific lash extension shape, the base lashes can also have some length variation. 
DIY Wispy Lash Application
DIY lashes come as pre-made clusters, so you'll need to choose a style that already has your desired length variation. 
Always start with clean eyes. Apply a thin layer of eyelash primer, if desired, or start immediately with the glue. 
Apply a thin layer of glue to your natural lashes and to the base of your first cluster of DIY extensions. 
Give the glue a few seconds to become tacky. 
Using a lash applicator or tweezers, carefully attach your first cluster to the underside of your natural lashes, either from the outer or inner corner. 
Apply your next cluster so that the strip at the base slightly overlaps with the strip of the first cluster. 
Once you've finished applying all lash clusters, use your applicator to carefully squeeze your natural lashes and DIY extensions together to ensure they blend in. 

Finally, apply a thin layer of the Lilac Crystal Coat to set your lashes in place and to ensure better longevity.
How Long Do Wispy Lash Extensions Last?
As with all lash extensions, wispy lashes usually last between 3 and 4 weeks before requiring a refill. The classic technique usually requires a touch-up sooner, while hybrid and volume wispy extensions tend to last a little longer. 

You can also try wispy DIY lash extensions, which can last for up to 10 days with our PRO Lash Glue. 
Aftercare for Wispy Lash  Extensions
Eyelash extension aftercare is key for keeping your eyes healthy and making sure your wispy lashes look great for longer. Whether DIY or professional, here are our aftercare tips: 
Make sure to avoid water for the first few hours (or as directed by your stylist) after your lash application. 
Regularly comb your wispy extensions with a spoolie to detangle them. 
Every evening, wash your lashes carefully using a lash extension cleansing brush and lash shampoo (you can find these in our Lash Bath Kit). 
Avoid touching, rubbing, or picking at your lashes. 
Only use oil-free skincare and makeup products around the eyes.  
Avoid any habits that may lead to friction against the eyelashes, such as sleeping on your stomach, putting your face directly under the water in the shower, or removing eye makeup with cotton pads. 
A Wisp of a Lash 
Wispy lash extensions are our favorite - they have that beautiful flutter and movement, and they're as versatile as a lash style can be. Whether DIY or with the help of a professional, we hope you give this look a try! 


Lilac St at home lash extensions are super high quality do-it-yourself lashes, the lashes make me glamorous in minutes! No more hours and money spent on extensions that leave your natural lashes as stubs when you are done. Don't wait, you won't be sorry!

Ruth
These are the perfect DIY lash extensions to wear under your top lashes!! So reasonably priced, and makes it affordable for ALL to create eyelash extensions at home that WOW!!
Thanks Lilac St. team!!!

Christina
The lashes are extremely comfortable and lightweight plus are super easy to apply. The lash glue dries totally clear and is the best I have used (and I have tried them ALL....). Today is Day 4 of wearing my first set and I am so happy - they are perfect!! Just like expensive lash extensions but at a fraction of the cost and hassle.


TG
I have tried so many lashes from others, but this are it!!! I love the feather and the French lace.. After a couple of tries it will be easy.. don't give up.. They last for 6 days or more...they are so natural..get them..

Monica E.
I've tried several of the Lilac St lashes and they've all been my favorite. My new favorite is Prism. They have gotten me so many compliments. I'm the most awkward person you know and I was able to apply these lashes in no time. They have lasted me 11 days! I'm so thankful I tried this brand.

Lisa S.